VI Peel
VI Peel
The VI Peel® is a collection of chemical peels that contain a synergistic blend of powerful ingredients suitable for a variety of skin types. These peels will help improve the tone, texture, clarity of your skin and provide anti-aging benefits. Specifically formulated to rejuvenate and help prevent future damage to the skin.
The main active ingredients in the VI Peels are Trichloroacetic acid (TCA), Retinoic acid (Vitamin A), Salicylic acid, Phenol and L-Ascorbic acid (Vitamin C). Each VI Peel® is formulated with a proprietary blend of acids with different strengths and other ingredients.
How long will I peel for?
Generally, you will begin to peel about 48 hours post peel. Once you peel, the skin will shed anywhere from 5-7 days.
It is advised to use the take home skin care kit provided to you at the time of your treatment. Your provider will go over all the instructions with you at the time of your visit.
What type of VI Peel is right for me?
We offer 3 different VI Peels in our office. We offer the VI Peel, VI Peel with Purify and the VI Peel with Precsion Plus. Your provider will determine which peel is best suited for your skin type.
VI Peel
Antiaging, Rejuvenating and Restorative
Softens fine lines and wrinkles
Restores a more even skin tone
Smooths away rough skin
Reduces age spots and sun damage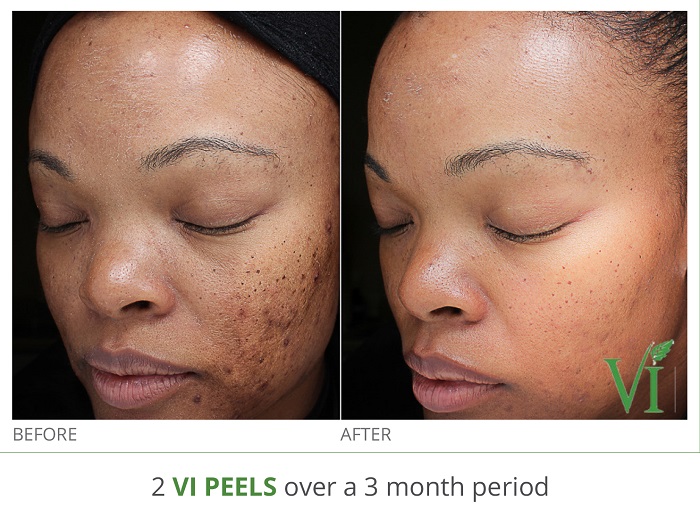 VI Peel with Purify
Acne, Acne Scarring, Oily Skin
Increases cellular turnover to open pores
Eliminates P. acne bacteria
Soothes inflammation and redness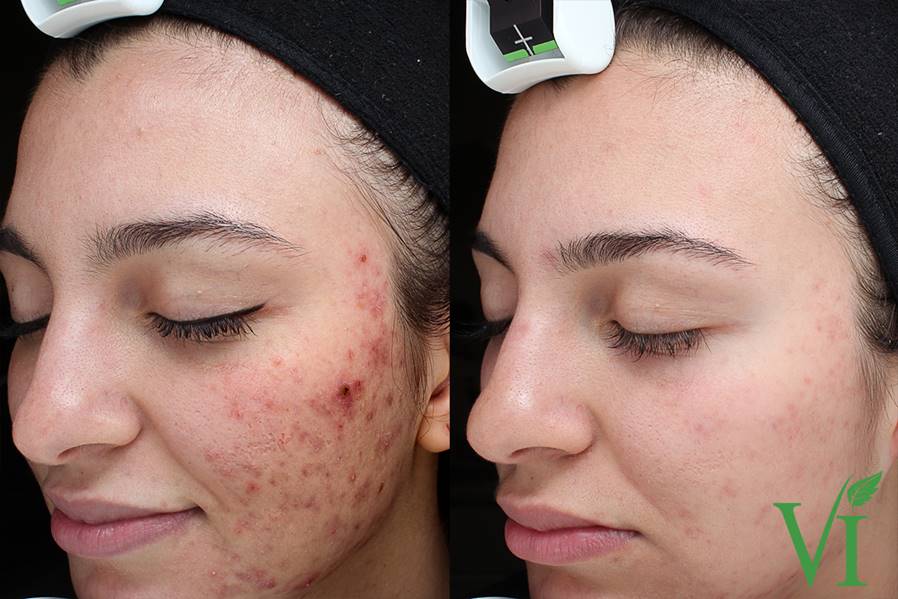 VI Peel with Precision Plus (25% stronger)
Pigmentation, Acne Scarring, Age spots, Lightening
Reduces the appearance of age spots, sun damage
Brightens and renews even the most stubborn areas of discoloration including melasma
Evens skin tone and texture